Run and download your free customized Junior Showmanship Awards Summary Report!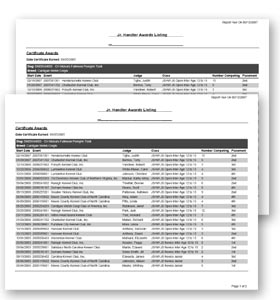 Are you curious about your status for invitation to the AKC/Eukanuba National Championship or Westminster Show?
Would you like to quickly and easily view the most up-to-date awards listing for all of your competitions?
With our new Junior Services feature, you can access your customized report with a few simple clicks of the mouse.